Learn more about Dr. Greg's vision and life.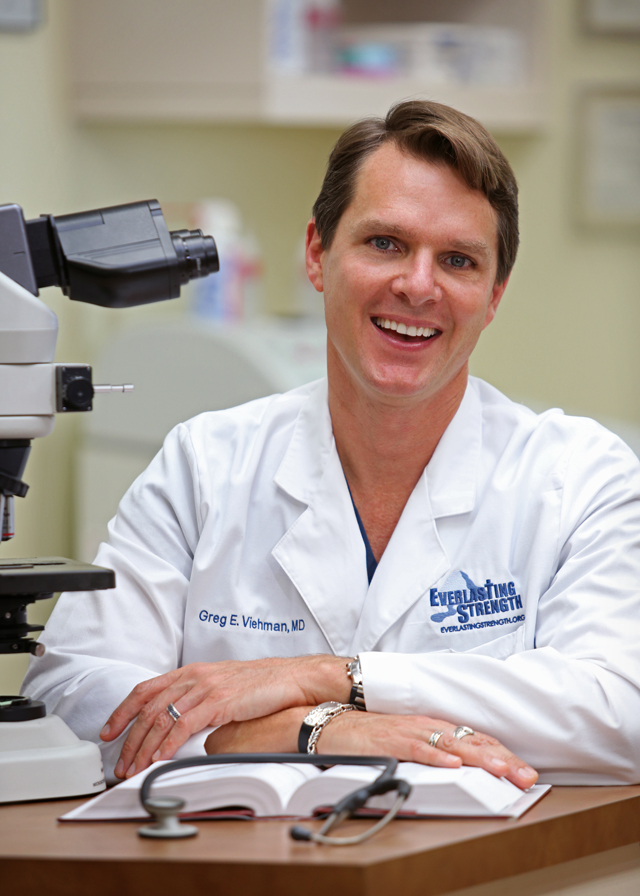 Dr. Greg Viehman
Dr. Viehman was born and raised in Wilmington, Delaware. He graduated magna cum laude from the University of Delaware. Dr. Viehman attended medical school at Jefferson Medical College in Philadelphia, Pennsylvania and graduated number one in his class. He completed an Internship in Internal Medicine at the Hospital of the University of Pennsylvania in Philadelphia, and a dermatology residency at Duke University Medical Center, where he was chief resident. Dr. Viehman completed his fellowship in skin cancer surgery also at Duke. Dr. Viehman cofounded the Cary Skin Center in Cary, North Carolina, and worked there 1998–2008. He is now in solo private practice at SeaCoast Skin Surgery in Wilmington, NC.
Dr. Viehman has lectured nationally on dermatologic surgery and authored several published scientific research articles. He has multiple interests, including, surfing, paddle boarding, swimming, and collecting rare Bibles. Dr. Viehman lives with his wife and three children.
Dr. Viehman is currently completing his masters degree in Theology from Liberty University Baptist Theological Seminary. Dr. Viehman is also the author of "The God Diagnosis: A Physicians Shocking Journey To Life After Death." The book is available online at Amazon.com and other online retailers.
He is available on a limited basis for speaking engagements at churches, retreats, and other venues. Click here to book Greg for speaking.
Visit www.everlastingstrength.org for more information.