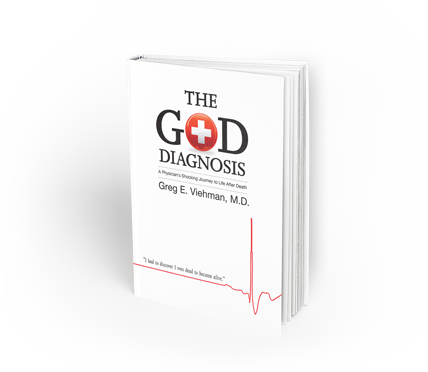 THE GOD DIAGNOSIS
A Successful Physician Makes The Most Startling
and Unexpected Diagnosis of His Life.
Unsettled by the mysteries of purpose and destiny, Dr. Viehman takes the reader on an emotionally palpable and transforming journey through cynicism, skepticism and discovery. The God Diagnosis is a detailed and compelling testimony of a skilled surgeon who himself undergoes a "heart transplant."
EVERLASTING STRENGTH
Everlasting Strength seeks to demonstrate the love of Jesus Christ by evangelism, biblical teaching, and charitable giving so that people may know God in a growing, personal, and saving relationship that increasingly glorifies Him with their lives. Visit Everlasting Strength to sign up for Dr. Viehman's blog, view his testimony and select speaking engagements, and interact with other biblical resources to grow in the Lord and be on fire for the Gospel! The Lord and His Word are awesome and something to be excited about!